They came to fleece him for his gadgets, a cellphone, tablet & TV… his life was a mere hindrance to them. A momentary pause to pull the trigger before grabbing the few gadgets and fleeing. Riaan Barnard (52) of Germiston was shot dead last night Tuesday 14 January, at about 21:00, whilst sitting on his veranda at his house, peacefully smoking a cigarette, which tragically turned out to be his last.
He was surprised by 2 murderers. His mother-in-law told Maroela Media that the only other person in the house was his life partner, Esme Swanepoel (49), who was busy inside the house at the time. According to Esme she just heard Riaan shout "NO" and then she heard the shot.
The 2 killers, black males, then ran into the house where they pointed the gun at Esme, before they fled with the tablet that Riaan had with him, a cellphone and a TV. Esme found Riaan outside with a gunshot wound in the stomach.
He was taken to the Unie hospital in Alberton where he succumbed to his wound at 01:00 in the morning. Riaan and Esme had been together for 10 years. Riaan also had 2 children from a previous marriage. Police were on the scene but no arrest have been made and the prospect of there being any are slim if the SAPS track record on these kind of cases is anything to go by. As far as the police and mainstream media are concerned, simply classifying this senseless murder as a crime, means they can ignore it, because "crime happens" apparently…
…only, in other countries there are not 56 murders every day!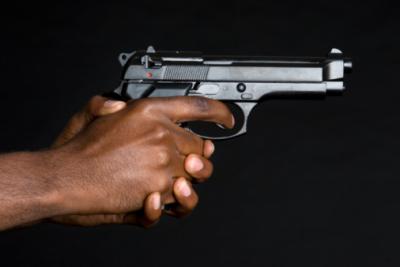 See also: #whitelivesdontmatter in SA – Woman brutally murdered during invasion by 4 ruthless black males
---